Crane Rental Process
We can put together a drawing of our crane on your site with your site plan. With this we can see coverage and lifting capacity with an aerial view. With this information, we can work with the project lead person to create a quote showing the monthly rental rate, mobilization and demobilization, accessories, a generator or phase converter if needed, and traffic control. This is just an example, but a custom itemized quote is performed for each job. With that signed quote, we begin the rental process.
With a 'traditional' fixed mast tower crane, we arrive 2-3 days prior to the erection date to set the foundation anchors and follow the engineered foundation instructions we provide. Once the anchors are in place, rebar reinforcement and concrete are poured, and strength tested.
At this point, erection begins for both types of tower crane, Self-Erecting and 'Traditional' Tower. Our team arrives with the crane and begins the erection process. Our Potain factory trained crew assembles the crane on your site and performs the necessary safety checks and inspections after assembly. We then take the time to explain to the operator and Project Manager the functionality and location of manuals, checklists and charts for our crane. After this orientation period, we turn over the control to the operator and the crane is ready for work.
Site Plan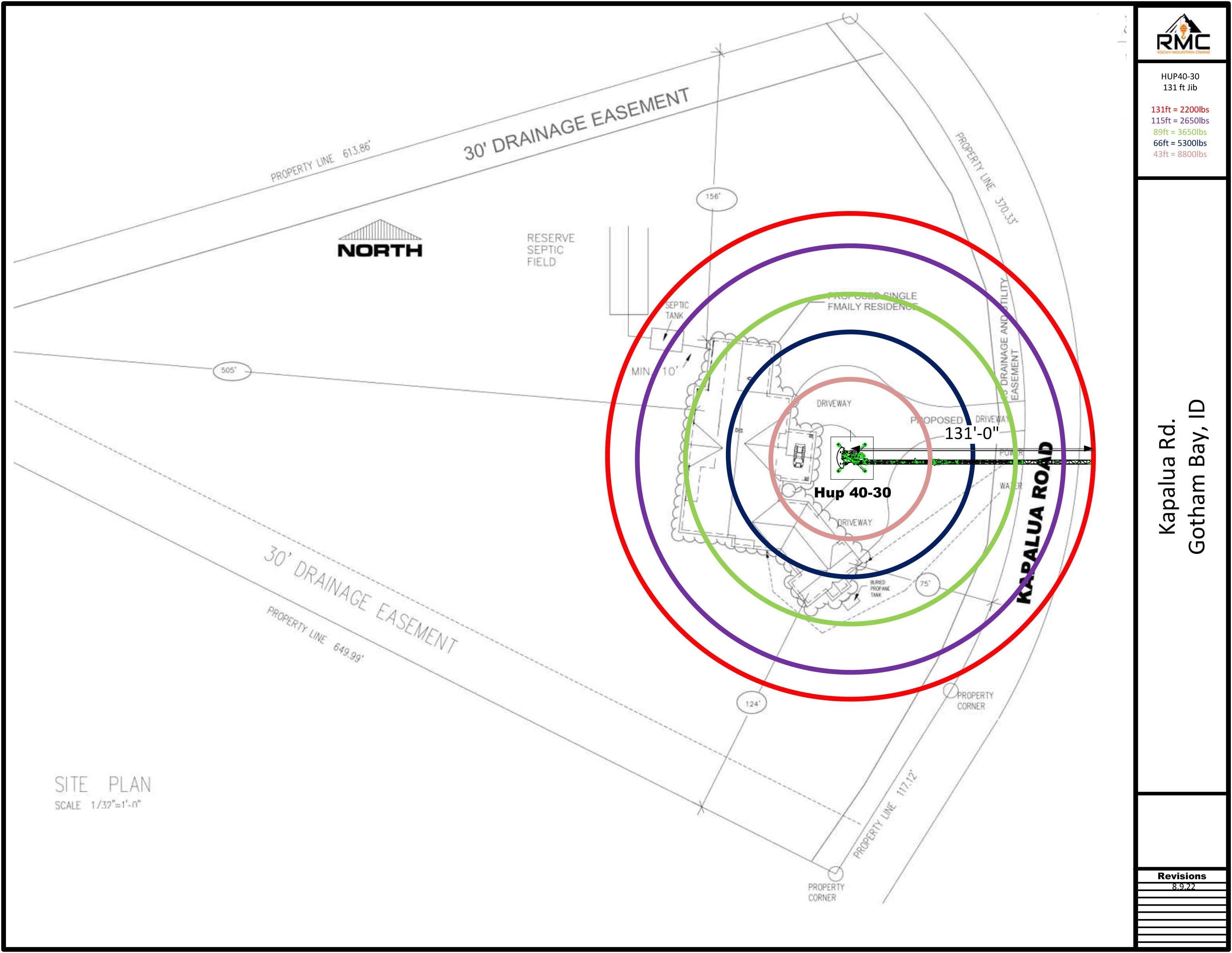 Tower Crane Pad Prep
Pad Prep & Site access